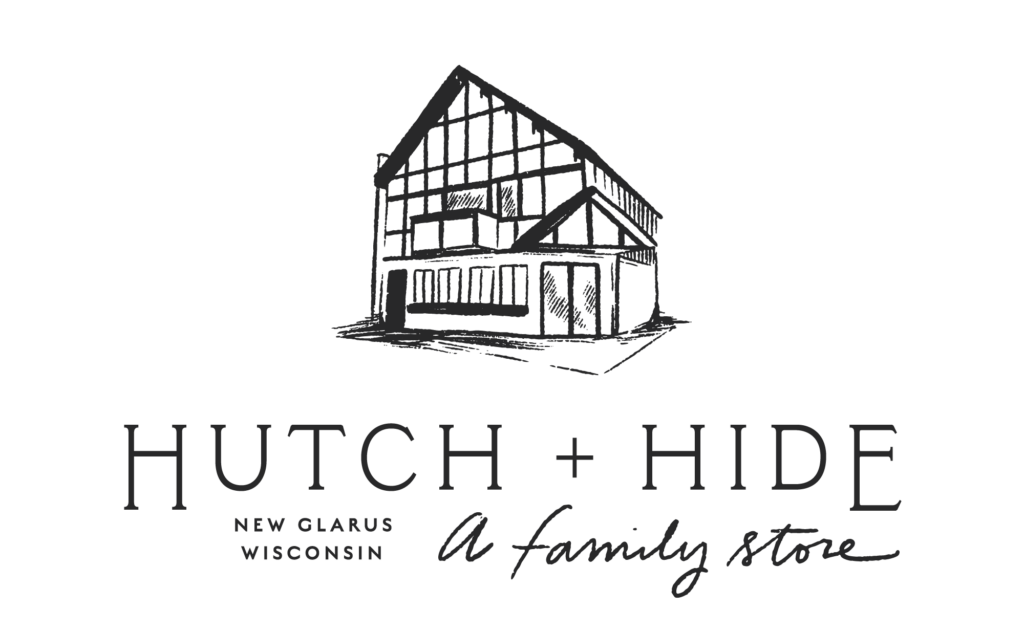 Hutch + Hide is a modern mom and pop shop in the heart of New Glarus, Wisconsin focused on home, gift, baby, lifestyle, and custom interior work.
Hutch: our last name Hutchison and our dedication to simultaneously creating a family and family business.

Hide: our love for all things natural, unpolished, and of the earth. Cowhide rugs are a staple around here. And a nod to the playful side of childhood in the shop.

Welcome to our shop. Welcome to New Glarus.