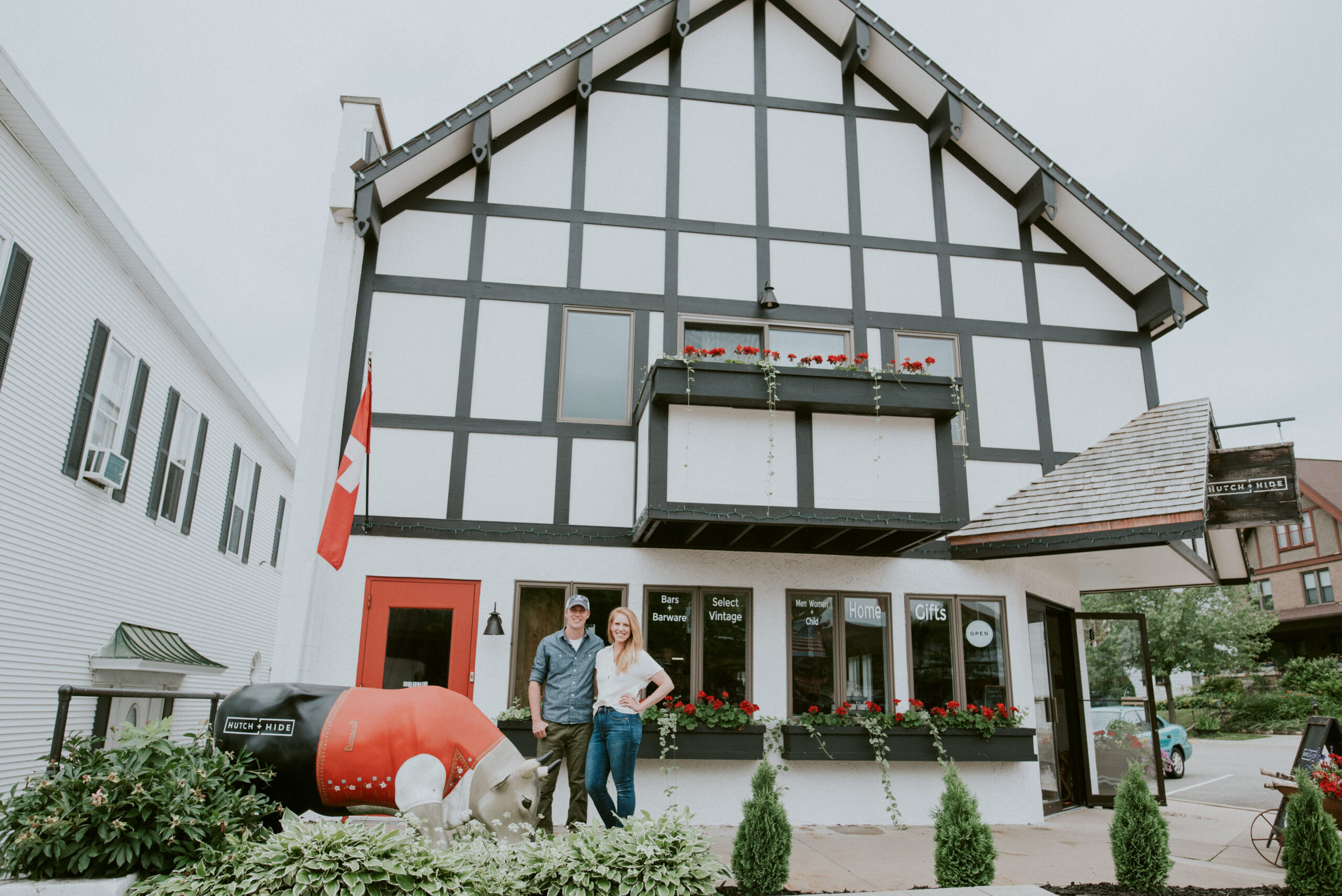 We set out to create a space with appealing, quality aesthetics married with small-town Midwestern charm in a seamless and welcoming way.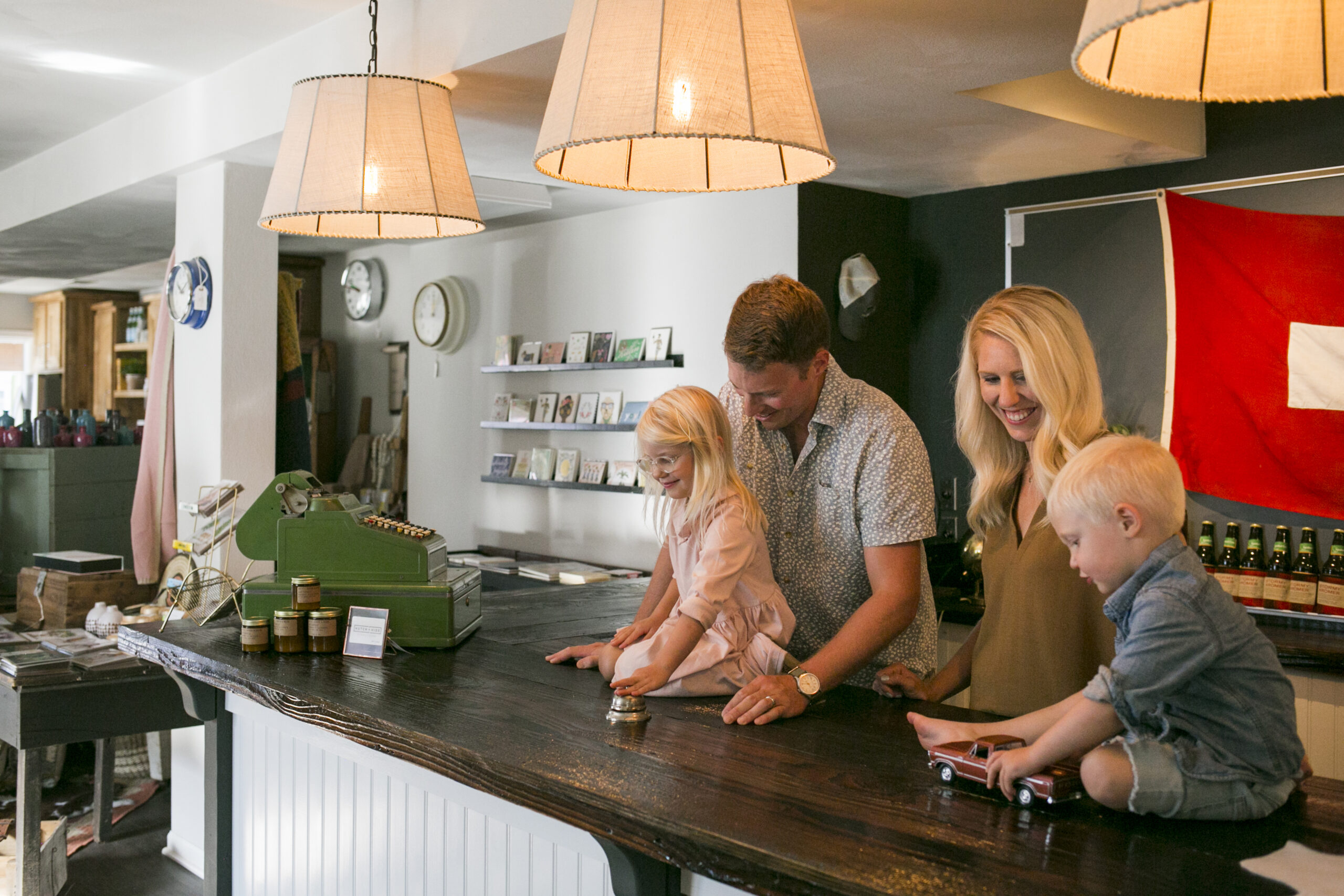 Starting at age 12, Kelsy grew up running around New Glarus as a shop-kid herself.  Now together with Tory, they're raising a few of their own.  
Kelsy has her finger on the pulse of what gets brought into the shop. She lives for finding and sourcing products with quality, beauty, and intention. From flea markets and local artists, to the largest home and gift markets in the U.S., she really has no rules.
Tory is the smiling front-man and mastermind behind the home division of Hutch + Hide.  He specializes in the design & customization of reclaimed built-in cabinetry, bars, vanities – the works.  It's a division of our business that gets him out in the field, and working on some beautiful homes and businesses throughout the Midwest.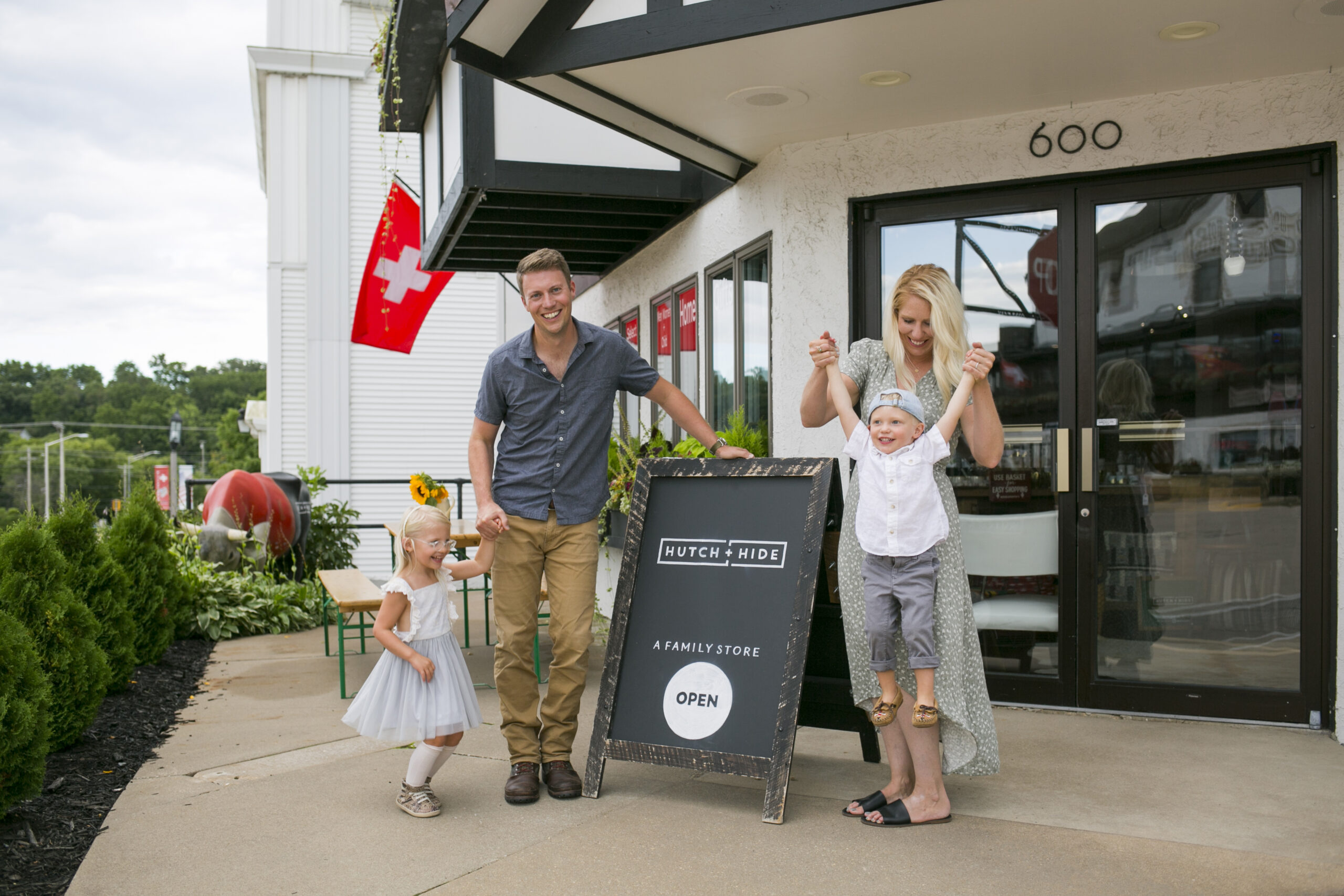 We both have our strengths -
a true
mom and pop shop.
You're invited to our favorite town — America's Little Switzerland.   
New Glarus is a gem, and we're right in the heart of it all.  Charming shops, crazy good food, and the best beer in the land.
I think it's safe to say a road trip is order.
Cheers!